What is the George's Staff Diploma?
This is our own internal qualification that is the equivalent to a level 2 apprenticeship. It is designed to develop you to be the best that you can and to give you the skills for your career at George's and beyond. The diploma is an optional qualification and is open to anyone within our family, whether you work part-time, full-time, are currently in education or have been with us some time and want a new challenge.
What does it involve?
The staff diploma involves learning at your own pace about 5 key areas that are core to any business, including Due Diligence, Customer Service, Team Work, Positive Attitudes and Quality Assurance. You'll also develop your functional skills, including maths, English and wider work skills. You will be assessed through observation, questioning and discussions about working practice, with support from your manager and our training team along the way and don't worry if exams aren't your thing there aren't any in our diploma, only ongoing assessments.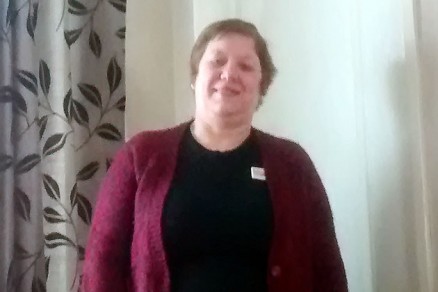 Case Study: Karen Goodge – Long Eaton
I enjoyed doing my diploma, I found it challenging at times.
The hardest part was maths and English but at the end I was very proud of myself because I did really well.
Never too old!